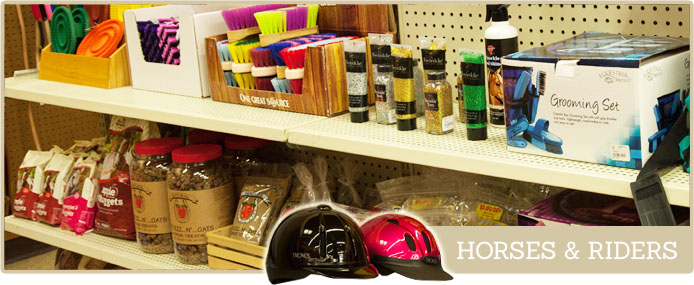 For our true, blue equestrian customers and their trusty steeds, we stock the top essentials – horse cleaning and care, and rider apparel and safety – in our dedicated equine section.

RIDING APPAREL
  A colorful collection of Troxel helmets, fun T's and sweatshirts, and Ariat boots are just waiting to be tried on.

HORSE CARE
  We offer products to clean, pamper, treat, and beautify your horse, and to keep your tack looking and working its best.