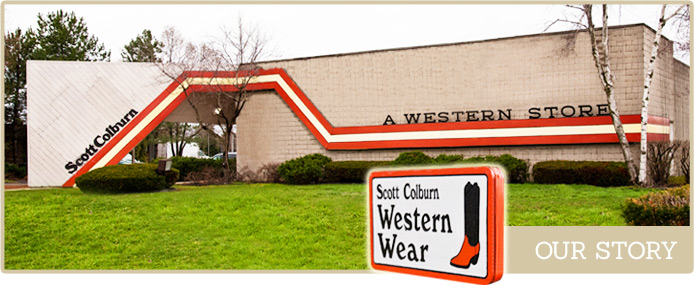 For our longtime customers, stepping into Scott Colburn Boots & Western Wear is like coming back home.
Every day we hear stories about "I've been coming here since the 'old store'", "my dad used to bring me in, now I bring my kids", and "Scott used to wait on me." For new customers, it's usually, "wow I've been driving by for years. I had no idea this place was so big and had so much cool stuff… I'm coming back."
Many customers stop at the door just to inhale the smell of leather. You won't have to remember in which distant lot you parked your car at the mall – or be concerned with shipping costs from the internet – and if your best guess at what that special someone really wants is wrong, we accept returns for exchanges or refunds with no time limit. If all else fails… a Scott Colburn gift certificate makes a perfect gift.
Our History – 1940s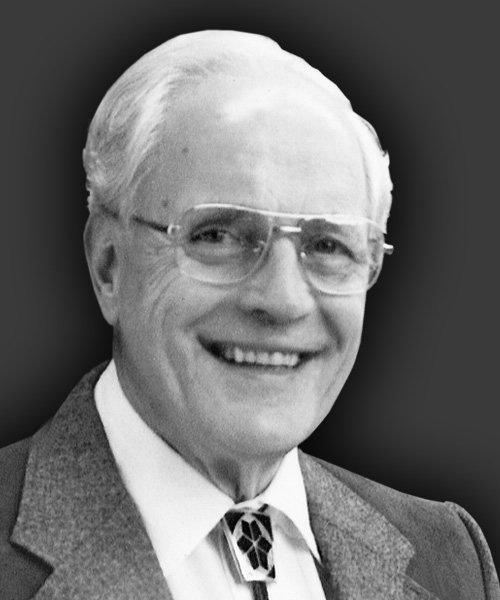 Our story really does date back to the days of Henry Ford. Scott Colburn began working with Henry Ford's personal dance master, Benjamin Lovette, on a Ford-sponsored program to teach early American dance in area schools. One of those was the square dance. He became Michigan's first fulltime square dance caller and traveled the State. Scott founded the Michigan Square Dance Leaders Association in 1949 and later published the Michigan Square Dance News.
1950s
In 1951 Scott began selling square dance records and Western ties out of the trunk of his car when he traveled to square dances. Scott established his first store on Grand River in Detroit, adding Western apparel to the records and ties. Within a few years, Scott moved to a 2,500-square-foot store on Grand River and Hubbell in Northwest Detroit. Scott Colburn became a pioneer of Western wear in the metro Detroit area.
1960 & 1970s
In 1965, Scott moved the store to Farmington. At this new location, Scott incorporated tack into his product line. Today many customers fondly recall the downtown Farmington store as the place they shopped for jeans, Dickie painter pants, fringe coats and Frye Boots. Our favorite phrase was "At Scott Colburn Saddlery, we carry everything but the horse".
1980 & 1990s

In 1978, Scott built a new, 12,000-square-foot store at 8 Mile and Farmington Road in Livonia. New customers were introduced to us during the "Urban Cowboy" craze in the early 1980's. Scott Colburn Boots & Western Wear was again "rediscovered" by many line dancers who were Boot Scootin' to Brooks & Dunn and Garth Brooks in the early 1990's. Until this time the store catered to cowboys, horseback riders and horses. Now the Western world began to take cowgirls more seriously, and we dramatically increased our selection of clothes, boots, jewelry, purses and gift items.
2000s
Scott's daughter, Sarah, has now taken her father's pioneering efforts into a second generation, family owned business. As Scott put it, "What keeps us in business despite the economy is that we have established ourselves. People know we're here. When they come in, we take care of them. They get service and a soft sell, and they appreciate it." Detroit HOUR Magazine voted us "Best Western Store." And Sarah and her family are proud to carry on Scott's legacy of running the "the best darn Western store this side of the Mississippi!"