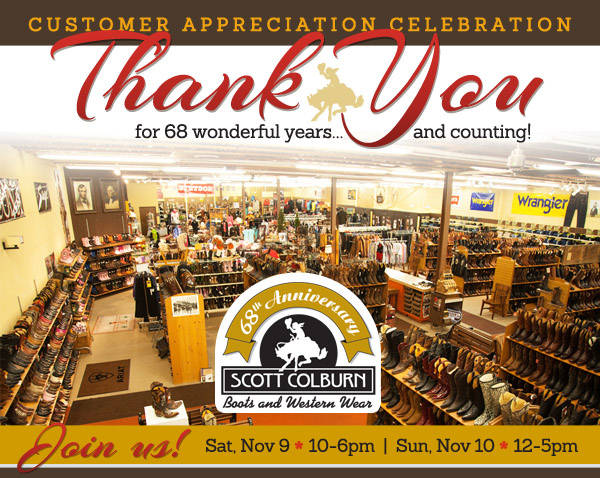 You're Invited to a Weekend of Celebrating YOU! 
This year marks the 68th Anniversary of Scott Colburn Boots & Western Wear, a feat which could only happen because of your loyal patronage! It's remarkable how far we've come and how much we've grown since Scott Colburn first opened the store in 1950!
We tip our hats to you, and are devoting Saturday & Sunday, November 9th & 10th to celebrating with fun treats for you and your family, including seasonal refreshments, fresh cider and delicious donuts, plus fun giveaways and door prizes for all of our guests.
This year's celebration includes the soulful, Bluegrass, musical stylings of "Behind the Times" LIVE in our store. Please join us!
THIS WEEKEND, November 9th (10am-6pm) & 10th (Noon-5pm)