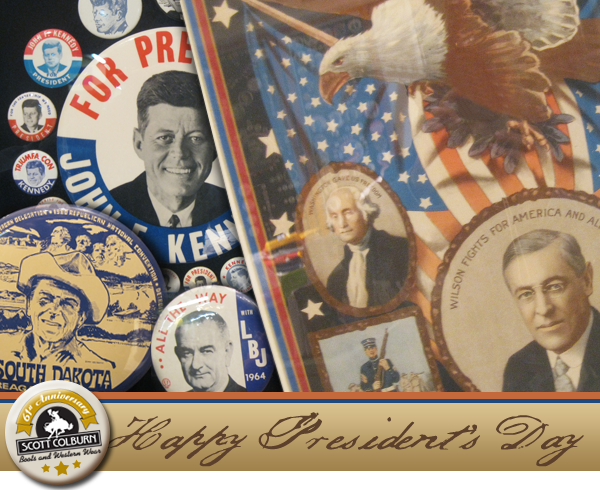 WESTERN PATRIOTIC
Visit America's Presidents in Our Not-So-Oval Office
PRESIDENTS' DAY IS MONDAY, FEBRUARY 18TH
Our store is the hallowed home of Scott Colburn's impressively large presidential button and poster collection, dating back to the early 1900's. History buffs, politically-minded citizens and anyone who loves this country won't want to miss our exhibit.
COME VIEW OUR CAMPAIGN BUTTON COLLECTION THIS PRESIDENTS' DAY!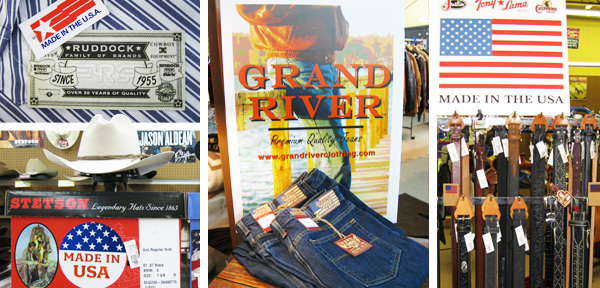 MADE IN AMERICA: WEAR WESTERN WITH PRIDE
This Presidents' Day, patriotism is in fashion… literally. We offer hat-to-boots outfits that are manufactured right here in our great United States. Be proud of your patriotic look.
SWING BY SOON FOR WESTERN WEAR FROM OUR AMERICAN MADE COLLECTIONS